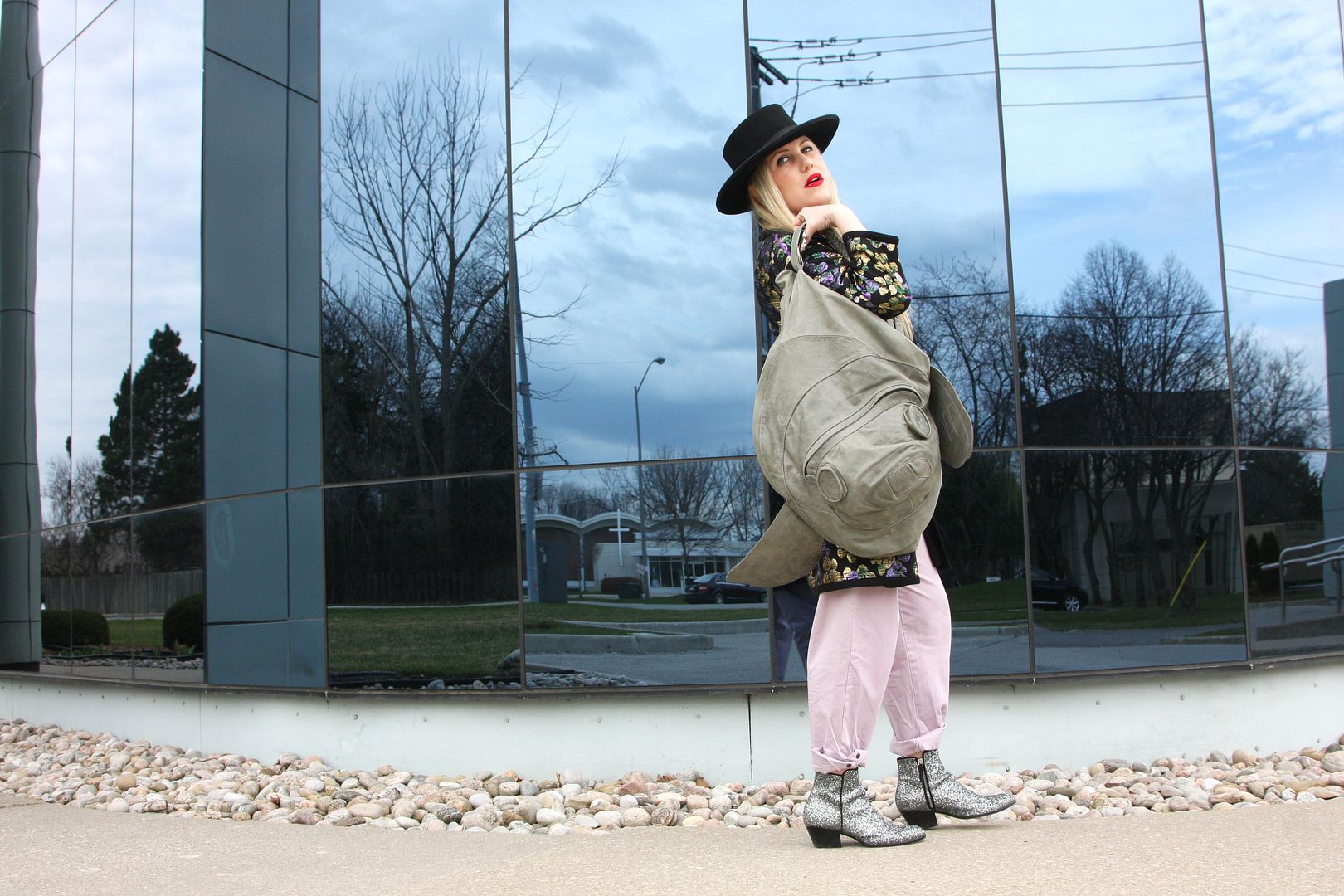 Jacket- Marc Jacobs jacket from Marc Jacobs store in NYC
Pants- Wood Wood pants from Creatures of Comfort Sample Sale in L.A.
Belt- Vintage Kieselstein-Cord crocodile belt from Chelsea Flea Market in NYC
Tank- Black silk camisole (no label) borrowed from my Mom :)
Bag- Larissa Hadjio grey large Fischli handbag from Larissa Hadjio
online store
Necklace- Vintage chain necklace from Carole Tanenbaum Collection
Hat- Black All Saints hat from All Saints store in NYC
Shoes- Giuseppe Zanotti sparkle boots from Holt Renfrew in Toronto
The Look:
Larissa Hadjio Collaboration
Day 2
Fun Fact:
I am wearing the Larissa Hadjio grey large
Fischli handbag
and I love how the fins move when I walk, so it looks like it's swimming...OMG Amazingness! It also comes in
black
!
FABULOUS NEWS ALERT
: Larissa wants to offer the first three people who purchase her bag, 25% off and free shipping!!! How sweet is that! So make sure you contact her at
info@larissahadjio.com
to be one of the first three people!!! YAY!
Pin It Now!