We went with H&M to the 3 Day Osheaga Music Festival in Montreal and had the time of our lives! We helped host the DIY H&M craft tent that ended up being the best part of the festival! When we arrived in Montreal on Thursday night, we headed straight to the opening party at H&M. HAIM kicked off Osheaga and were dj-ing the night before the festival started. We danced up a storm and had the best time with the HAIM, the H&M team and the awesome Montreal bloggers! The next morning, we woke up all excited for the first day of Osheaga! When we got to Parc Jean- Drapeau, the H&M tent was covered in glowing umbrella's hanging from the trees. It was inspiring, creative and concert-goers were lined up and waiting to get inside!
Inside the tent, it was air-conditioned and packed with people crafting everything from t-shirts to body paint to putting painted stencils on jackets and gems on faces. We created four DIY pieces that hung in the tent that were painted, bedazzled and studded. There was the most unbelievable craft table overflowing with craft supplies, while the DJ was spinning some amazing hip hop tunes. If you look at the pics below, we managed to take a pic of the tent before anyone came in... and when you look at the tent three days later, the walls and tables were DIY-ed. Everyone was DIY-ing on everything!The happy and creative vibe was infectious and we were dancing and glueing gems on our faces in the tent! There was even a video camera that turned a
7 second crazy video moment
in to a mini flip book, as a memento! We made four of them.. it was so much fun!
While in between hanging at the DIY tent, we saw Lorde, Outkast, HAIM, Kodaline, Jack White, HAIM, J.Cole, Chromeo, Awolnation, Arctic Monkeys, CHVRCHES, Foster the People, Childish Gambino, Lykke Li, Lorde and the Sam Roberts Band perform. Outkast celebrated their 20th Anniversary and they sang one of our all time fav' songs, "
Hey YA
" that we rocked out too!
In the mornings, we headed down to Old Montreal and ate at some yummy restaurants and checked out some great stores. We even had time to pop in to one of our fav' vintage stores called The Little Shop and tried on her vintage Stratford costumes and had a blast dressing up! This year, the H&M Osheaga experience was EPIC with a crazy amazing memories and one heck of an amazing DIY tent! The tent bonded friends together and made everyone feel part of the festival life. We can't wait for next year!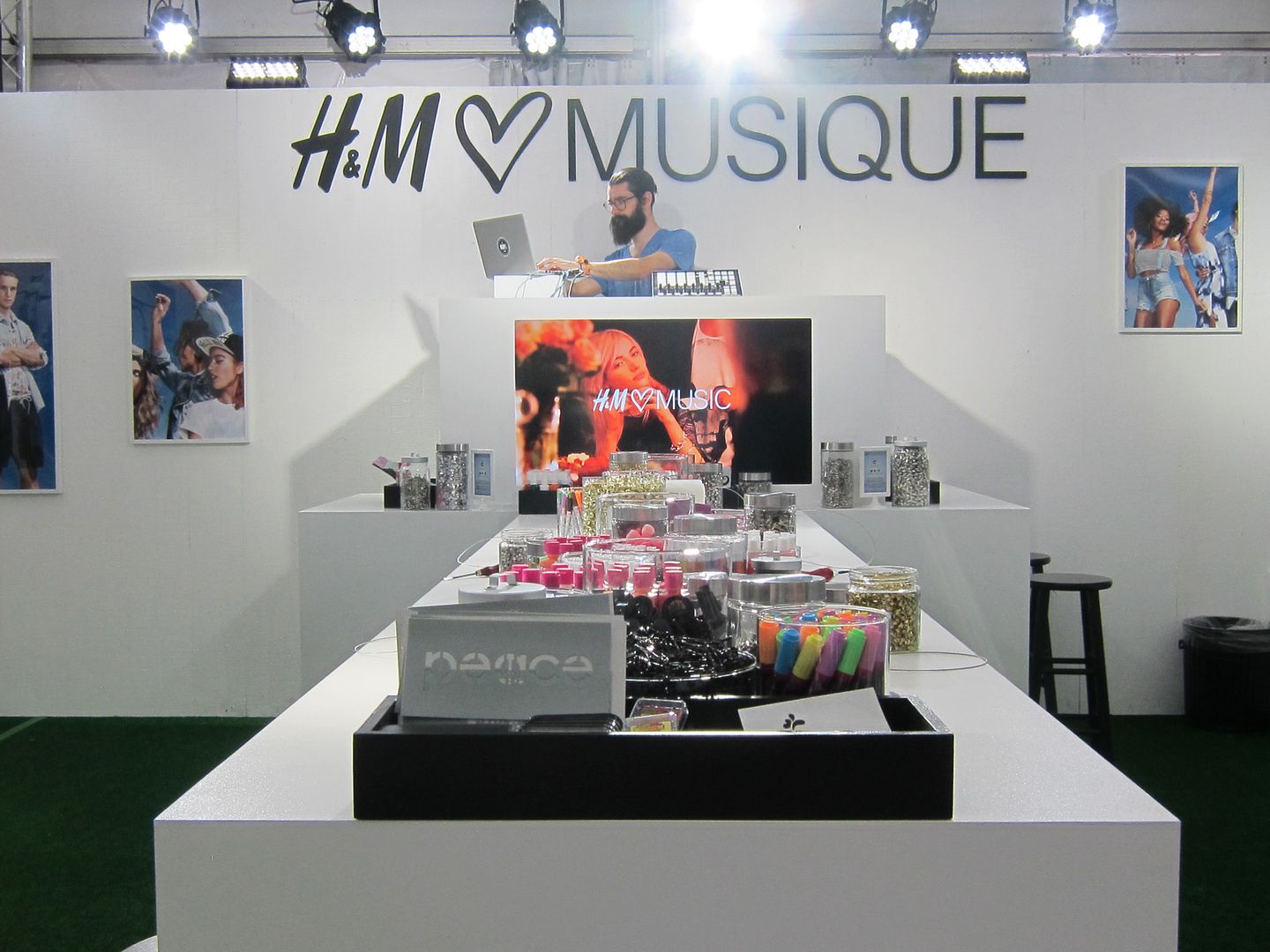 Pin It Now!