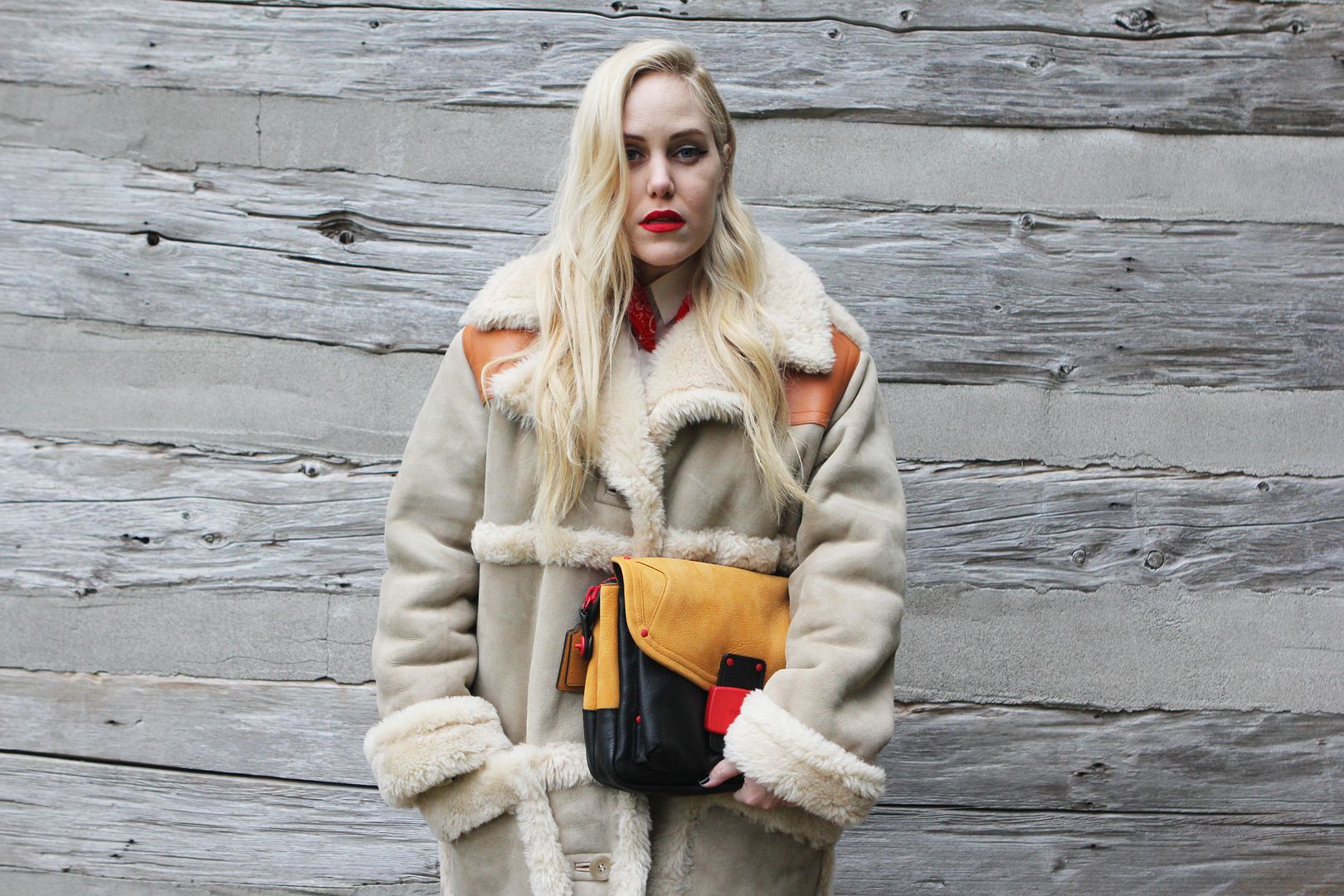 Jacket- Coach
Shearling Jacket
Necktie- Vintage Bandanna
Bag- Coach
Rhyder Flap Clutch
Shoes-Coach
Urban Hiker Boot
The Look:
Cabin in the Woods + Coach
Fun Fact:
I obsessed over this jacket when I first saw it at
Coach's Fall 2014 Fashion Show
last February. Everything about it, the oversized fit, the shearling, the colours, those pockets.....I'm in loooove! And then I saw it in every amazing magazine, shot by
Steven Miesel
. It's my favourite winter jacket, ever! I'm ready for the Deep Freeze, here in Toronto! Bring it on, baby! I'm also in love with this bag. It looks like a lego bag and I'm obsessed with the back red zipper and how much it can hold.
Get The Look:
Pin It Now!