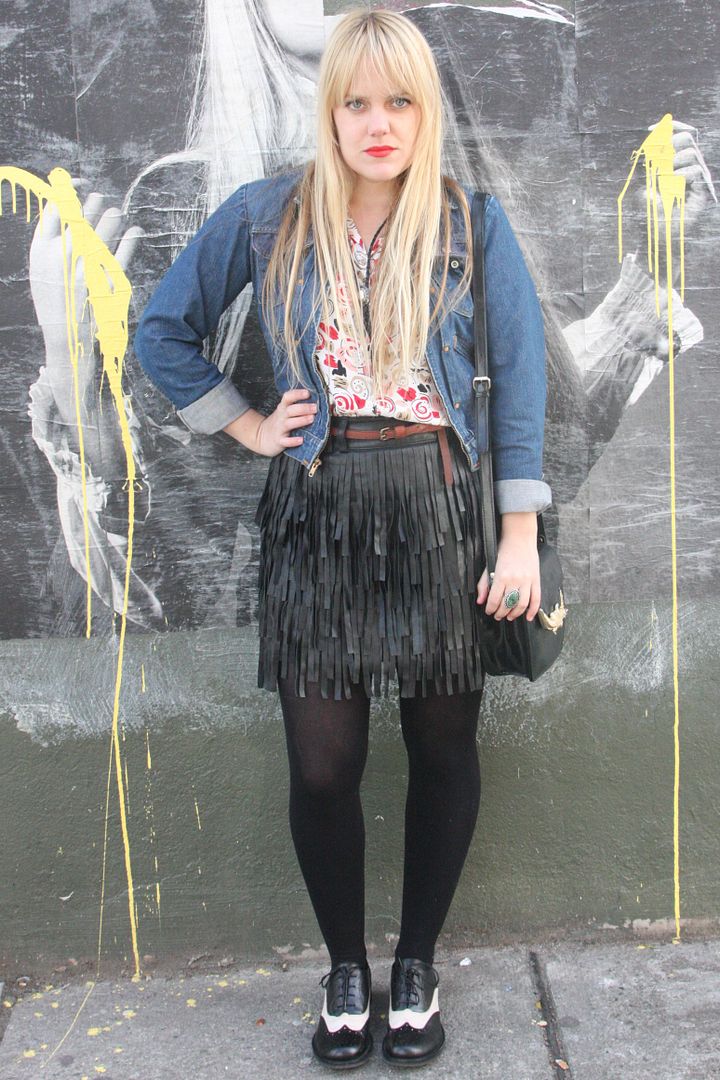 Jean Jacket- Vintage Wrangler denim jacket from Showdown Vintage in Toronto
Blouse- from Value Village in Toronto
Skirt- Vintage leather Cofi fringe skirt from Hell's Kitchen Flea Market
Tights- Black tights from H+M in NYC
Necklace- Vintage bolo from Godmum
Bag- Vintage crocodile bag (no label) from Hell's Kitchen Flea Market in NYC
Shoes- Browns label loafers from Browns store in Toronto
The Look:
Tap Dancer
+
Fringe
(scary, sci-fi tv show!)
Fun Fact:
These loafers make me happy because they remind me of my ten years of tap dancing with Caillianne! We saw the best tap dancer in the world, Savion Glover perform a few years ago and his performance was outta this world moving!
PS. I just got this leather fringe skirt last weekend in NYC and it was one of my fav' purchases of the trip!
Pin It Now!