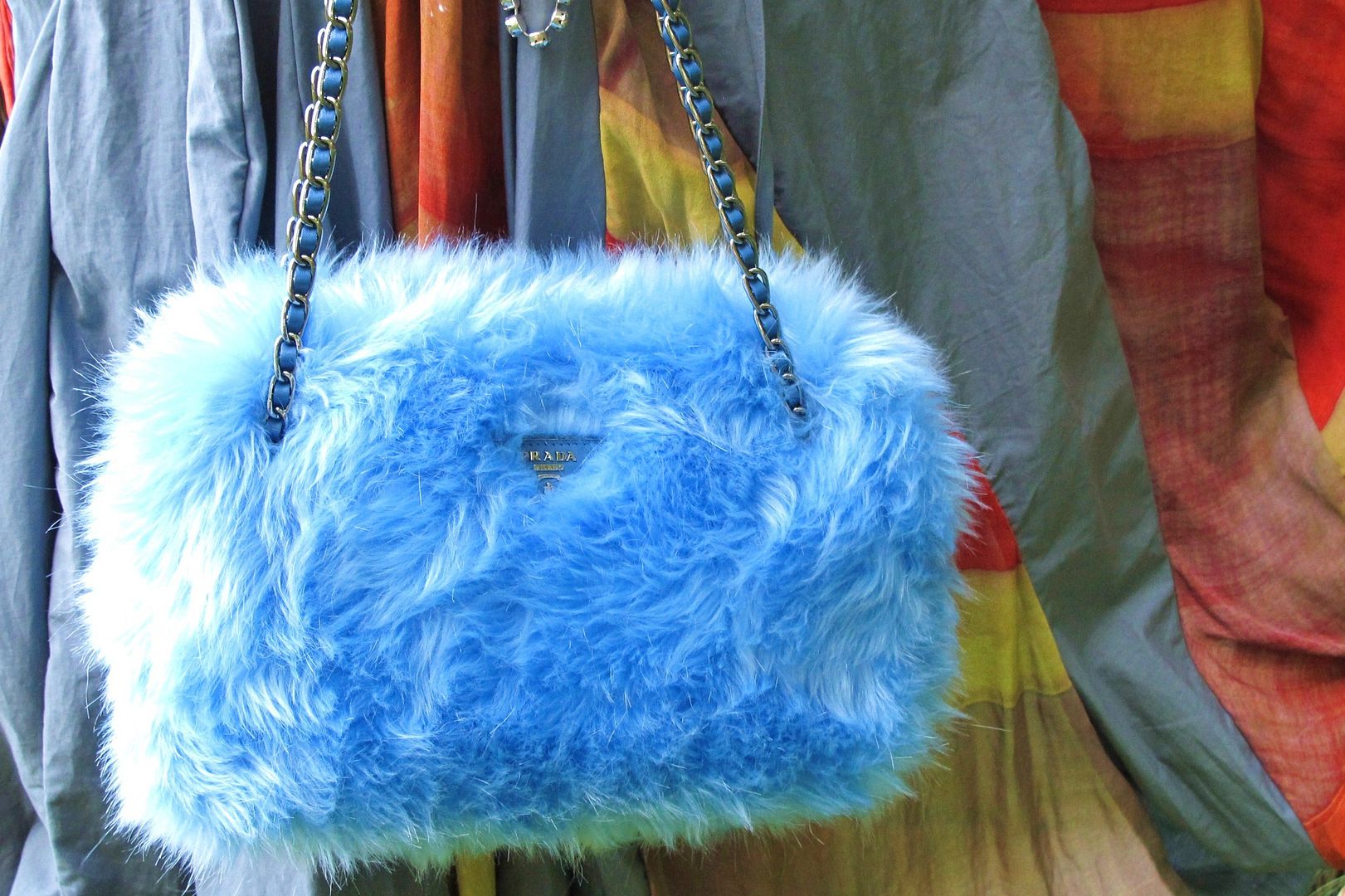 Dress- Vintage Vivienne Westwood flag collection dress from
Nomad Vintage
from The Chelsea Garage in NY
Belt- Silver Balenciaga belt from The Balencaiga store in NY
Sunglasses- Limited edition Ray-Ban Sunglasses gifted from Ray-Ban
Necklace- Vintage Carole Tanenbaum necklace from The Carole Tanenbaum Vintage Collection in Toronto
Bag- Blue faux fur Prada bag from the Prada store in Toronto
Shoes- Sparkly Silver Miu Miu clogs from Neiman Marcus in NY
The Look:
Union Jack
+ Vintage
Fun Fact:
Essie
just sent us all of their new Fall and Winter nail colors and we are obsessed! I just couldn't wait for winter, so I am wearing the color "Size Matters" and it's the perfect red. It looks kinda vampire-esque and mysterious and it goes perfect with my vintage Westwood dress. It's not in stores yet, so keep your eyes out for it! Our friend Katie owns
Nomad Vintage
and she has the BEST vintage ever! You can visit her in the Chelsea Garage on the weekend or by appointment... she is the coolest! I couldn't get over this Vivienne Westwood dress when I saw it. It reminded me of her
Union Jack flag carpet
she designed for the Rug Company. It's a parachute type dress with strips of blue cotton canvas sewn to the Union Jack flag. I think it's from the early 90's or late 80's and it even has fake white printed paint on it!
Pin It Now!